|

First|

Prev | Next

|Last

|

Experimental Comic Kotone #1 "Packages from Japan"
(Story Arc: Packages from Japan)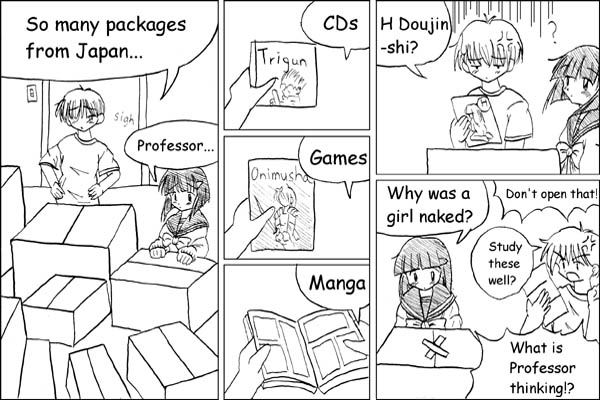 "Rants" by Akira
(2001-10-08)
I've decided to draw comic version of "Experimental Comic Kotone". I hope you liked my first attempt... It's been a while since I draw a comic. Last time I draw a comic strip was for Carnegie Mellon University's campus newspaper "Tartan" seven years ago (I do remember Dave White was drawing original "
The Japanese Beetle!
" there). Anyway my comic strips made fun of Disney's twisted fairy tales, but it didn't continue much... I hope I can continue for a while this time...